The latest venture capital, seed, pre-seed, and angel deals for NYC startups for 4/12/2023 featuring funding details for HUG, MilkMate, and much more. This page will be updated throughout the day to reflect any new fundings.
---
HUG – $5M
HUG, a social marketplace for digital art, has raised $5M in Seed funding led by DIGITAL and OKX Ventures. HUG was founded by Randi Zuckerberg and Debbi Soon in 2022.
---
MilkMate – $5M
MilkMate, a breast pumping solution for the workplace, has raised $5M in Seed funding from investors that include . MilkMate was founded by Patrice Meagher in 2022.
---
Cybersyn – $62.9M
Cybersyn, a data-as-a-service platform for economic data, has raised $62.9M in Series A funding led by Snowflake. Cybersyn was founded by Alex Izydorczyk in 2022.
---
The AlleyWatch audience is driving progress and innovation on a global scale. There are a number of options to reach this audience of the world's most innovative organizations and startups at scale including strategic brand placement, lead generation, and thought leadership in front of an audience that comprises the vast majority of key decision-makers in the NYC business community and beyond. Learn more about advertising to NYC Tech, at scale.
---
AlphaSense – $100M
AlphaSense, a market intelligence and search platform, has raised $100M in a Series D extension led by CapitalG. Founded by Jack Kokko in 2011, AlphaSense has now raised a total of $592.1M in reported equity funding.
---
Whizz – $3.4M
Whizz, a rental platform for e-bikes for delivery workers, has raised $3.4M in Seed funding led by TMT Investments. Founded by Alex Mironov, Artem Serbovka, Ksenia Proka, and Mike Peregudov in 2021, Whizz has now raised a total of $4.4M in reported equity funding.
---
Clear Street – $270M
Clear Street, an infrastructure platform for the capital markets that offers prime brokerage services, has raised $270M in a Series B extension led by Prysm Capital. Founded by Chris Pento, and Sachin Kumar in 2019, Clear Street has now raised a total of $470M in reported equity funding.
---
Oshi Health – $30M
Oshi Health, a virtual care plaform for gastrointestinal health, has raised $30M in Series B funding led by Koch Disruptive Technologies. Founded by Sam Holliday, Sameer Berry, and Sona Chandra in 2019, Oshi Health has now raised a total of $59.5M in reported equity funding.
---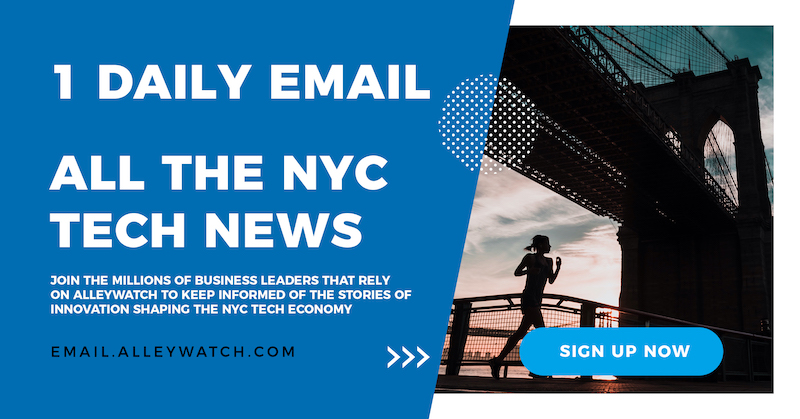 You are seconds away from signing up for the hottest list in NYC Tech!
---