The latest venture capital, seed, pre-seed, and angel deals for NYC startups for 9/29/2023 featuring funding details for Transfr, IYK, and much more. This page will be updated throughout the day to reflect any new fundings.
---
Transfr – $40M
Transfr, a virtual reality-based skills training platform, has raised $40M in Series C funding from investors that include Album VC, ABS Capital Partners, JPMorgan Chase & Co., Akkadian Ventures, Firework Ventures, Lumos Capital Group, and Spring Tide Capital. Founded by Bharani Rajakumar in 2017, Transfr has now raised a total of $87M in reported equity funding.
---
Atomic's new PayLink suite is a set of financial tools that enable consumers to connect merchant accounts, streaming services, and recurring bills to their financial institution's app seamlessly updating their payment methods on file and enabling a one-stop hub for reviewing upcoming expenses. By streamlining the account-switching experience, Paylink makes it easier to switch primary relationships, aligning with the CFPB's open banking vision.
---
IYK – $16.8M
IYK, a web3 platform for brands, musicians, and creators to connect with audiences at scale, has raised $16.8M in Seed funding from investors that include 1kx, Collab+Currency, a16z crypto, Synergis Capital, Lattice Fund, G money, Coop Records, Justin Aversano, Art Blocks, and Palm Tree Crew. IYK was founded by Ryan Ouyang in 2021.
---
The AlleyWatch audience is driving progress and innovation on a global scale. There are a number of options to reach this audience of the world's most innovative organizations and startups at scale including strategic brand placement, lead generation, and thought leadership in front of an audience that comprises the vast majority of key decision-makers in the NYC business community and beyond. Learn more about advertising to NYC Tech, at scale.
---
Farther Finance – $31M
Farther Finance, a digital wealth management firm, has raised $31M in Series B funding from investors that include Bessemer Venture Partners, Lightspeed Venture Partners, Khosla Ventures, Cota Capital, MassMutual Ventures, and Moneta VC. Founded by Taylor Matthews and Brad Genser in 2019, Farther Finance has now raised a total of $46M in reported equity funding.
---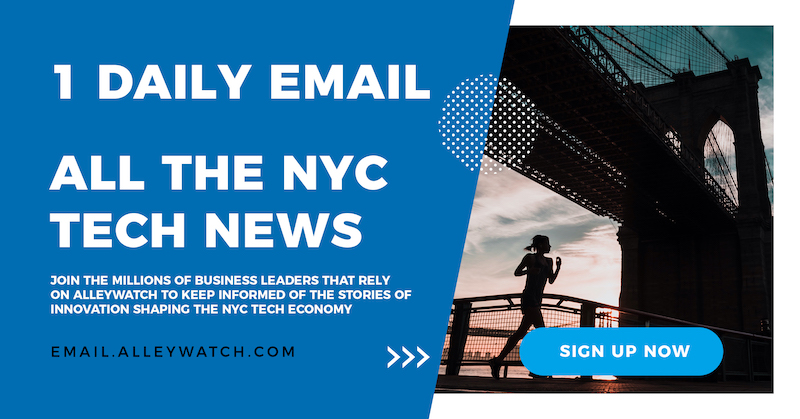 You are seconds away from signing up for the hottest list in NYC Tech!
---