When working in sales, you need to make sure that all of the moving parts are working in conjunction with each other to make your sales process as seamless as possible and CRM systems like Salesforce serve as the conductor of this orchestra of activity. However, the administrative process of inputting data into your CRM can be tedious and time-consuming, taking away from direct sales activity. Not only does this impede sales professionals, but it also provides limited visibility to management into the health of a sales process.  Attention is an assistant for sales that uses natural language processing to understand voice conversations and import that data directly into CRM systems with one click.  The platform also uses AI to generate follow-up emails adapted to the actual conversations that have taken place between sellers and prospects.  Seasoned sales professionals will tell you that there are 4 Cs to customer information – currency, correctness, consistency, and completeness. Attention's seamless solution ensures that all four are addressed not only for sales reps and sales managers but also for management.  As an added benefit, the platform also helps train new hires with a personal coaching feature.
AlleyWatch caught up with Attention Cofounder and CEO Anis Bennaceur to learn more about the business, the company's strategic plans, recent round of funding, and much, much more…
Who were your investors and how much did you raise?
Eniac Ventures led the round. Other investors include Frst, Liquid 2 Ventures, Ride Ventures, MGV, and the founders of Ramp, Truework, CBInsights, Pawp, etc.
It was a $3.1M seed round.
Tell us about the product or service that Attention offers.
Attention is a real-time, fully integrated voice assistant for sales that provides real-time guidance and fills up CRM fields with one click, and automates follow-up emails with AI, ultimately helping to increase revenue and predictability.
What inspired the start of Attention?

Attention all started when Matthias Wickenburg and I finally decided to grab a coffee together, after competing against each other for years in the job platforms for creative professionals. We quickly realized that even though we were rivals, we were both struggling with the same sales issues. We both had a similar vision to make sales more streamlined and efficient. So, we put our heads together and decided to create a solution. I reached out to salespeople and gathered their feedback, while Matthias worked on building the solution. We went through a bunch of different versions, but it all came together in the end. And now, we're excited to be changing the game for sales teams everywhere.
How is Attention different?
Attention is a game changer: we built the first AI assistant that uses NLU to fully understand conversations in real-time and provide real-time guidance to sales based on context, but also properly fill your CRM in seconds. It automates every step post-call, making reps supersellers. Every single sales leader who uses or has seen this is blown away.
For managers, they can finally find recipes for success and replicate those. A lot of companies claim they do this, but few really do it properly.
What market does Attention target and how big is it?
We target sales teams. The annual market is over $100B in TAM.
What's your business model?
We charge teams on a per seat basis at the moment.
How are you preparing for a potential economic slowdown?
We're careful with our cash. We're extremely efficient, and make sure we don't repeat the past mistakes we made in our previous startups.
What was the funding process like?
Both easy and not easy at the same time.
You have to meet with a lot of VCs, so it's a numbers game, and it's time-consuming and distracting from building and distributing.
But once you meet the right ones, those conversations seem a lot more natural and easier.
When we met the team at Eniac, Matthias and I fell in love with them and knew that they were the ones we wanted to work with.
I'd tell any seed stage founder to focus on getting funding from a seed-only fund, and to make sure that they like the persons at the fund.
What are the biggest challenges that you faced while raising capital?
The biggest challenge was finding the right people who would understand and align with our vision.
The most frustrating part was finding out when VCs would share our materials with our competitors.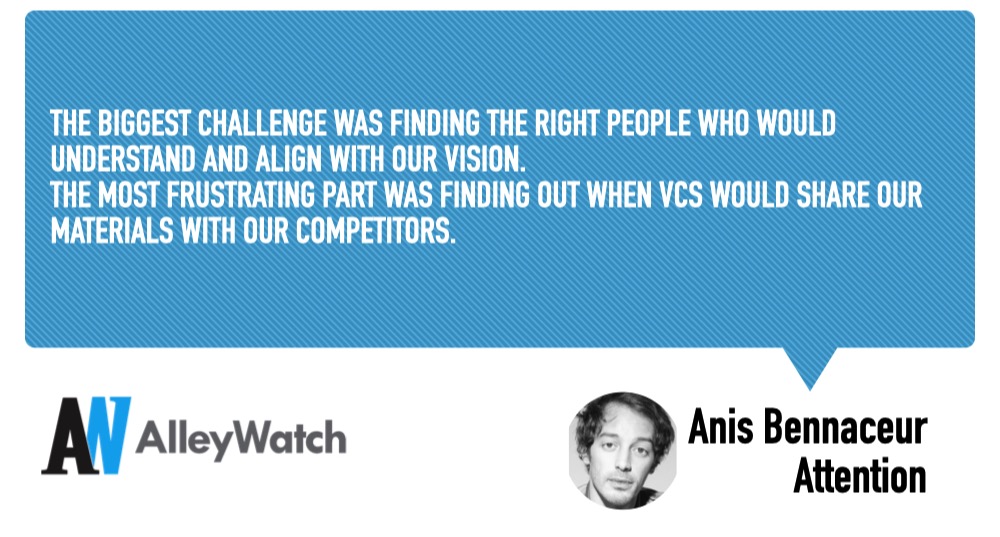 What factors about your business led your investors to write the check?
We really connected on a personal basis with our VCs, which is extremely important.
Eniac Ventures also saw the potential of Attention being at the forefront of important AI and natural language trends. They believe that natural language understanding and generation will allow humans to interact with computing in a more natural way, and this will increase the market for computing. Additionally, they believe there will be a proliferation of AI generation tooling, and Attention can build a competitive advantage by customizing these models for our specific use cases and training them on proprietary datasets.
What are the milestones you plan to achieve in the next six months?
Grow our team and our customer base. And keep having fun working on this.
What advice can you offer companies in New York that do not have a fresh injection of capital in the bank?
Work on something you're passionate about. Think about this problem day and night. Talk to customers, and build product – and for that, you don't need much cash to get started. Don't think about doing anything else. If you start getting traction, raising will become easier.
Where do you see the company going now over the near term?
We hope to radically evolve the way sales teams operate.
Every sales leader using Attention wished he had it over the past 10 years. We want to put a smile on the face of all our customers.
With a plethora of commuting options in the city, how do you typically get to work each day?
We walk to the office – we're fortunate to live 15 minutes away from our office.
---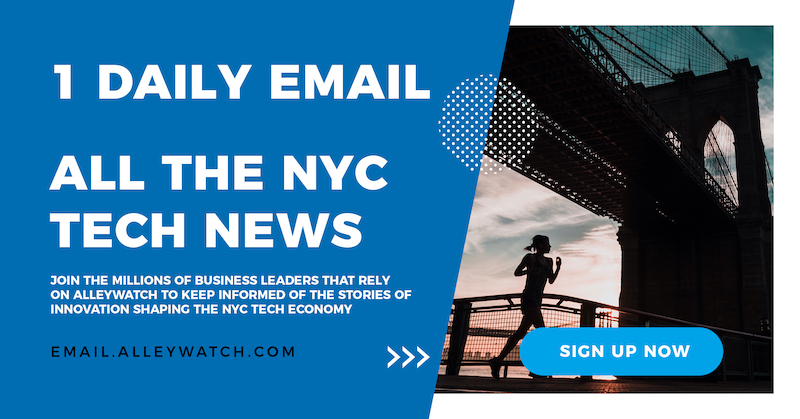 You are seconds away from signing up for the hottest list in Tech!
---