The latest venture capital, seed, pre-seed, and angel deals for NYC startups for 7/18/2023 featuring funding details for Bowery Valuation, The Prospective Co., and much more. This page will be updated throughout the day to reflect any new fundings.
---
Bowery Valuation – $16.3M
Bowery Valuation, a commercial real estate appraisal platform, has raised $16.3M as a Series B extension led by Goldman Sachs Asset Management. Founded by Cesar Devers, John Meadows, and Noah Isaacs in 2015, Bowery Valuation has now raised a total of $80M in reported equity funding.
---
The Prospective Co. – $6M
The Prospective Co., an analytics and data visualization platform for large datasets, has raised $6M in Seed funding led by Point72 Ventures. The Prospective Co. was founded by Andrew Stein and Eric Schmalzbauer in 2022.
---
The AlleyWatch audience is driving progress and innovation on a global scale. There are a number of options to reach this audience of the world's most innovative organizations and startups at scale including strategic brand placement, lead generation, and thought leadership in front of an audience that comprises the vast majority of key decision-makers in the NYC business community and beyond. Learn more about advertising to NYC Tech, at scale.
---
Torch Dental – $28M
Torch Dental, a digital procurement platform for dental practices, has raised $28M in Series B funding led by Health Velocity Capital. Founded by Drew Werner, Khaled Boukadoum, and Yassine Boukadoum in 2017, Torch Dental has now raised a total of $60M in reported equity funding.
---
Offsite – $3M
Offsite, a platform for remote and hybrid teams to plan and book retreats, has raised $3M in venture funding from investors that include Forum Ventures and Automattic. Offsite was founded by Jared Kleinert and Keir Weimer in 2020.
---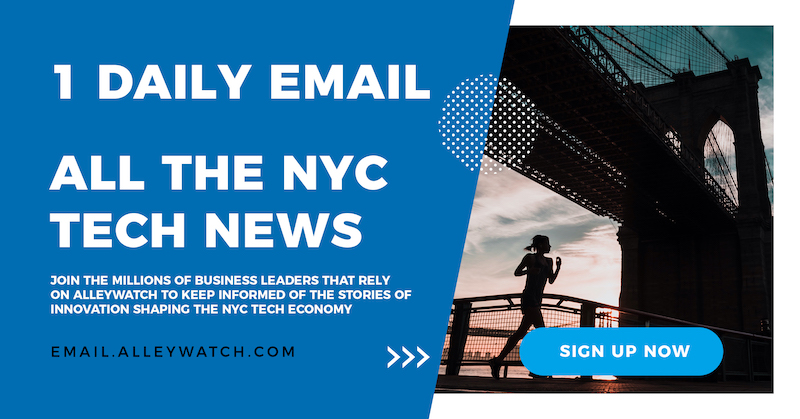 You are seconds away from signing up for the hottest list in NYC Tech!