The youth sports market is estimated to be in excess of $30B per year; by comparison, the NFL generated a little over $17B last year.  However, unlike the NFL the youth sports market is highly fragmented across millions of students and parents and thousands of athletic programs.  Aktivate is a scholastic sports management platform that allows athletic departments to manage several key activities.  The platform handles registration, scheduling, compliance, injury management, and communication in a centralized destination.  Also, Aktivate also has its own digital fundraising and payments platform to allow programs to leverage technology to fund their needed budgets in a streamlined and more effective manner than with in-person fundraising efforts. In 2022, the company grew revenue 250% year-over-year with over 1M users on the platform.
AlleyWatch caught up with Aktivate Hesky Kutscher to learn more about the business, the company's strategic plans, latest round of funding, which brings the company's total funding raised to $14.3M, and much, much more…
Who were your investors and how much did you raise?
Our investors included Will Ventures, Tal Ventures, and Benson Oak Ventures, as well as 97212 and Tieferes Ventures. We also raised from prominent angels, such as Howard Morgan and Zeke Emanuel. We closed a $3.7M Series A funding round.
Tell us about the product or service that Aktivate offers.
Aktivate is a youth sports and activities management platform for schools. Our software powers registration, fundraising/payments, scheduling, and communication for schools. We save athletic directors time by integrating these functions, which are typically siloed, onto one platform. Our integrated system also decreases chances for error or non-compliance. We allow directors and coaches alike to spend more time hands-on with kids and less time on paperwork, fundraising, and logistics.
What inspired the start of Aktivate?
Aktivate was cofounded by Jon Miller, Dhruv Singh, and me to help kids live winning lives. I have three kids of my own, aged 14, 12, and 11, all of whom play sports, so this world is my life. We know how important all the extracurricular sports and activities are for kids' future, yet is an absolute nightmare to manage. We saw the opportunity to give time back to athletic directors, drive income for schools from fundraising, and save partners the time and hassle of multiple systems. Our vision has expanded from that initial pain we uncovered — we now see a clear opportunity to bring the tight-knit, real-world community that is kids' sports and activities onto a single platform.
How is Aktivate different?
We offer a modern experience that integrates registration, fundraising, scheduling, and communication functions with seamless desktop and mobile experiences. We specialize in all interactions that constitute the school-parent relationship.
What market does Aktivate target, and how big is it?
Youth sports is a $30 billion industry in the U.S., thanks to the families that spend on their children's sports activities. The industry as a whole is much harder to calculate and includes spending by government, philanthropy, and the private sector. Our vision is to be the platform that powers this entire sector.
What's your business model?
We make money in three ways; SaaS paid by schools, facilitating fundraising/payments, and marketplace fees paid by third parties.
How are you preparing for a potential economic slowdown?
Youth sports are remarkably resilient. Even during 2020's once-a-century peak Covid lockdown, we experienced a 20% year-over-year decline in student registrations. That said, we continue to conserve cash and prioritize reaching break-even for the sake of prudence, which we believe we can achieve in the coming months.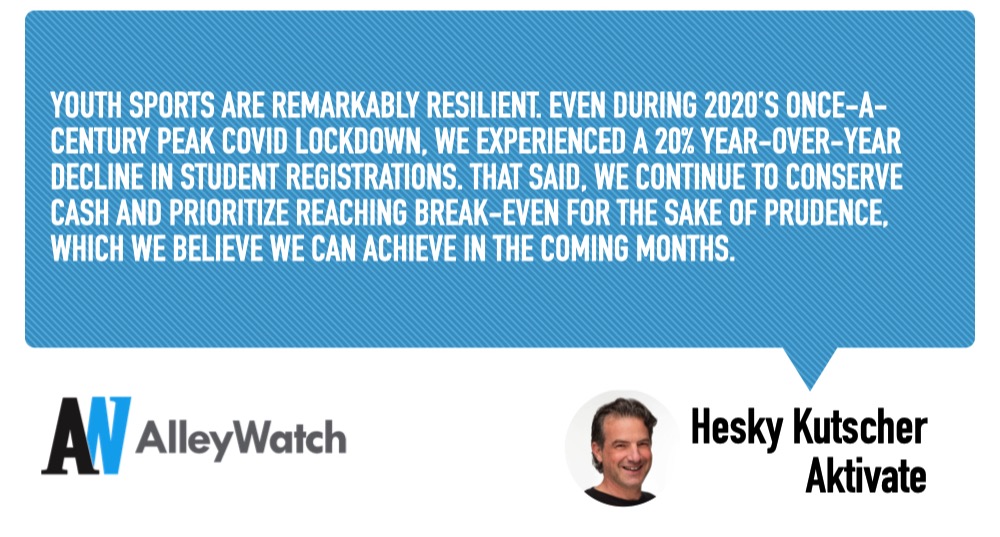 What was the funding process like?
This a tough environment to raise capital in, but we are grateful that with our material scale and investors with a vision for the possible, we were able to navigate the market successfully.
What are the biggest challenges that you faced while raising capital?
It is never easy, but there are more reasons for investors to not say yes and just wait out the market to see what happens.
What factors about your business led your investors to write the check?
We are the market leader in a market with tens of millions of kids and tens of billions of spend.
What are the milestones you plan to achieve in the next six months?
Over the next twelve months, we're looking to grow by 200+% and use the funds we raised to enhance fundraising, communication, and mobile capabilities.
What advice can you offer companies in New York that do not have a fresh injection of capital in the bank?
Push to breakeven!
Where do you see the company going now over the near term?
Last year, we saw nearly 250% revenue growth YoY, and our platform passed the one million mark for active users. We are scaling our fundraising feature and partnering with brands such as United Healthcare and NCSA College Recruiting. We have the potential for more than 50 million users across the country and plan to grow another 200-300% in the next year.
What's your favorite summer destination in and around the city?
I love going to the mountains and lake areas, such as the Hudson Valley and Catskills.
---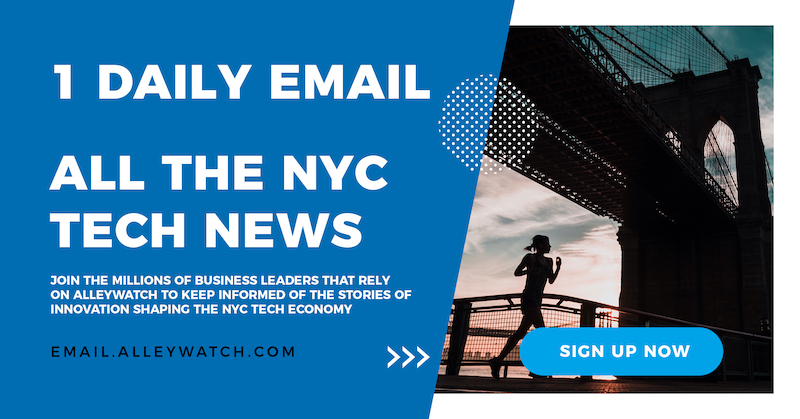 You are seconds away from signing up for the hottest list in Tech!
---