The latest venture capital, seed, pre-seed, and angel deals for NYC startups for 9/21/2023 featuring funding details for Giftpack, HealNow, and much more. This page will be updated throughout the day to reflect any new fundings.
---
Giftpack – $4.3M
Giftpack, an AI-powered corporate gifting platform, has raised $4.3M in Seed funding from investors that include Tech Coast Angels, Digital Garage, Accelerating Asia, Draper Startup House Ventures, Umami Capital, Axxel Marketing, Teddy Chen, Katya Kohen, Mike Cooney, Christopher Yang, Alex Miller, Shao-Hua Wu, Chih Heng Yeh, and Chang Hai Lin. Giftpack was founded by Archer Chiang, Bing Yue Chen, and Irene Ling in 2020.
---
HealNow – $5.5M
HealNow, a payments technology platform for online pharmacies, has raised $5.5M in Seed funding from investors that include Bonfire Ventures, Alabama Futures Fund, Walkabout Ventures, Remarkable Ventures, and Impulsum Ventures. Founded by Halston Prox and Joshua Smith in 2018, HealNow has now raised a total of $7.2M in reported equity funding.
---
The AlleyWatch audience is driving progress and innovation on a global scale. There are a number of options to reach this audience of the world's most innovative organizations and startups at scale including strategic brand placement, lead generation, and thought leadership in front of an audience that comprises the vast majority of key decision-makers in the NYC business community and beyond. Learn more about advertising to NYC Tech, at scale.
---
Authentic – $5.5M
Authentic, a captive insurance infrastructure platform, has raised $5.5M in Seed funding from investors that include Slow Ventures, Commerce Ventures, Clocktower Technology Ventures, Core Innovation Capital, Mischief, Upper90, MGV, and Altai Ventures. Authentic was founded by Cole Riccardi in 2022.
---
Earthmover – $6.1M
Earthmover, an array analytics platform for scientific data teams, has raised $6.1M in funding according to a recent SEC filing. The filing indicates that there were ten investors in the round. Founded by Joseph Hamman and Ryan Abernathey in 2022, Earthmover has now raised a total of $7.8M in reported equity funding.
---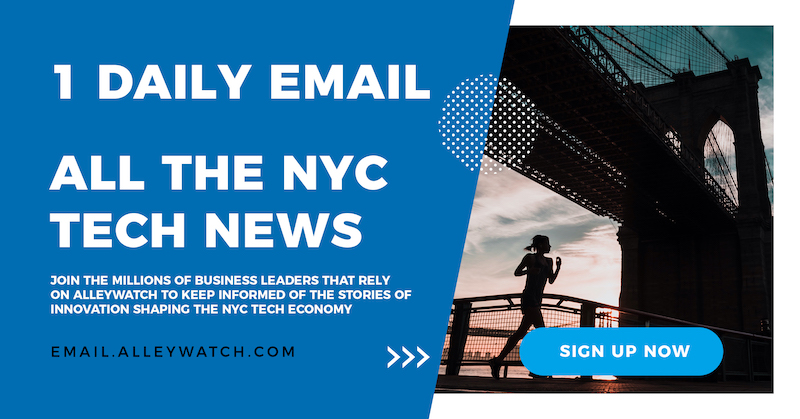 You are seconds away from signing up for the hottest list in NYC Tech!
---