The latest venture capital, seed, pre-seed, and angel deals for NYC startups for 8/4/2023 featuring funding details for Emtech, Petal, and much more. This page will be updated throughout the day to reflect any new fundings.
---
Emtech – $4M
Emtech, a provider of financial technologies for central banks, has raised $4M in Seed funding led by Matrix Partners India. Founded by Carmelle Cadet in 2019, Emtech has now raised a total of $10M in reported equity funding.
---
Petal – $20M
Petal, the credit card provider focused on providing access to credit to those who have been undeserved by traditional credit qualification standards, has raised $20M in additional funding from existing investors. Petal was founded by Andrew Endicott, David Ehrich, Jack Arenas, and Jason Rosen in 2016.
---
The AlleyWatch audience is driving progress and innovation on a global scale. There are a number of options to reach this audience of the world's most innovative organizations and startups at scale including strategic brand placement, lead generation, and thought leadership in front of an audience that comprises the vast majority of key decision-makers in the NYC business community and beyond. Learn more about advertising to NYC Tech, at scale.
---
Meta Logic – $2.3M
Meta Logic, a digital twin technology platform for warehouses to optimize automation through visualization, has raised $2.3M in funding according to a recent SEC filing. The filing indicates that the total offering is for $5M and this close comes from forty-three investors. Meta Logic was founded by Michael V. Santora in 2019.
---
IYK – $18.9M
IYK, a tokenization platform for physical items and IRL events for creators, artists, and brands, has raised $18.9M in funding according to a recent SEC filing. The filing indicates that this round comes from thirty-nine investors. IYK was founded by Ryan Ouyang in 2021.
---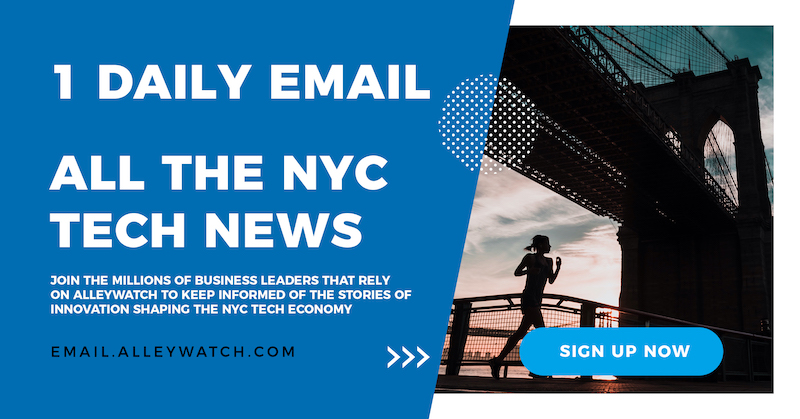 You are seconds away from signing up for the hottest list in NYC Tech!
---