The Weekly Notable Startup Funding Report takes us on a trip across various ecosystems in the US, highlighting some of the notable funding activity in the various markets that we track. The notable startup funding rounds for the week ending 7/8/23 featuring funding details for Gooten, Steadily, and two other deals representing $77M in new funding that you need to know about.
---
Steadily – $28.5M
Austin-based Steadily offers landlord insurance to rental property owners. Founded by Darren Nix, Datha Santomieri, and David Tulig in 2020, Steadily has now raised a total of $54.9M in total equity funding and is backed by Clocktower Technology Ventures, Koch Ventures, Matrix Partners, Nine Four Ventures, and Zigg Capital.
---
Ten Thousand – $21.5M
New York-based Ten Thousand provides innovative training essentials built on simplicity and focus. Founded by Eugenio Labadie and Keith Nowak in 2016, Ten Thousand has now raised a total of $24.5M in total equity funding and is backed by Alfa, Blue Scorpion Investments, Dave Gilboa, Elizabeth Street Ventures, Fernbrook Capital Management LLC, and Provenance.
---
The AlleyWatch audience is driving progress and innovation on a global scale. There are a number of options to reach this audience of the world's most innovative organizations and startups at scale including strategic brand placement, lead generation, and thought leadership in front of an audience that comprises the vast majority of key decision-makers in the NYC business community and beyond. Learn more about advertising to NYC Tech, at scale.
---
Gooten – $11.0M
New York-based Gooten is an automated fulfillment and store operations solution for online stores. Founded by Brian Rainey in 2012, Gooten has now raised a total of $35.5M in total equity funding and is backed by INX International Ink, KEC Ventures, and Tech Pioneers Fund.
---
WasteFuel – $16.0M
Los Angeles-based WasteFuel is a startup that focuses on turning waste into renewable fuels including green bio-methanol for shipping. Founded by Alejandro Estrada and Trevor Neilson in 2018, WasteFuel has now raised a total of $28.7M in total equity funding and is backed by Aileen Getty, BP Ventures, Guy Oseary, i(x) Net Zero, Maersk Growth, NetJets, Prime Infrastructure Capital, and Time Ventures.
---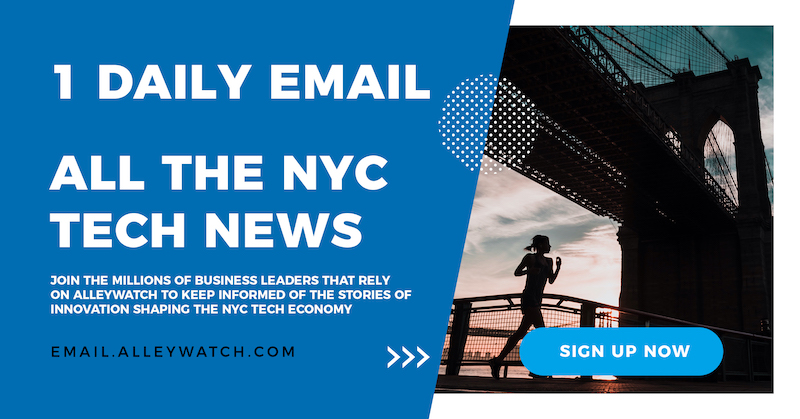 You are seconds away from signing up for the hottest list in NYC Tech!
---