The latest venture capital, seed, pre-seed, and angel deals for NYC startups for 5/11/2023 featuring funding details for Werewool, AltHub, and much more. This page will be updated throughout the day to reflect any new fundings.
---
Werewool – $3.7M
Werewool, a maker of sustainable performance fibers, has raised $3.7M in Seed funding led by Sofinnova Partners and Material Impact Fund. Werewool was founded by Morgana Kattermann, Theanne Schiros, and Valentina Gomez in 2018.
---
AltHub – $900K
AltHub, an alternative data intelligence platform for investment professionals, has raised $900K in Seed funding led by The Pearl Fund. AltHub was founded by Scott Hall and Vishnu Thurpati in 2020.
---
The AlleyWatch audience is driving progress and innovation on a global scale. There are a number of options to reach this audience of the world's most innovative organizations and startups at scale including strategic brand placement, lead generation, and thought leadership in front of an audience that comprises the vast majority of key decision-makers in the NYC business community and beyond. Learn more about advertising to NYC Tech, at scale.
---
Integrated Projects – $3M
Integrated Projects, a spatial intelligence platform for buildings, has raised $3M in Seed funding led by 186 Ventures. Integrated Projects was founded by Jose Luis Cruz, Jr in 2018.
---
Parento – $4.4M
Parento, a parental leave insurance and management platform, has raised $4.4M in funding according to a recent SEC filing. The filing indicates that this round comes from sixteen investors. Founded by Dirk Doebler in 2019, Parento has now raised a total of $4.5M in reported equity funding.
---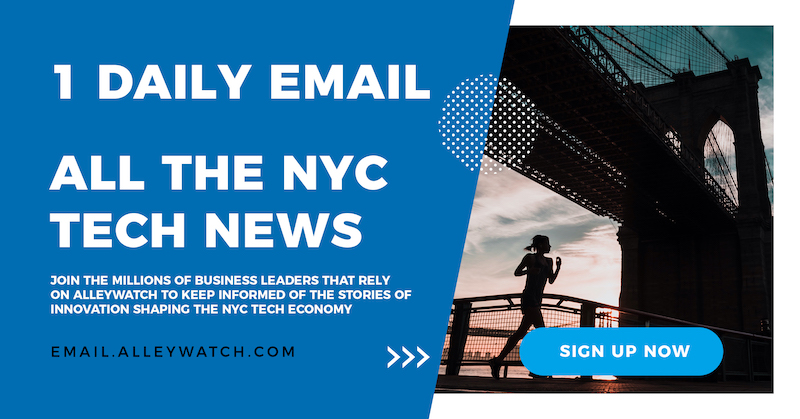 You are seconds away from signing up for the hottest list in NYC Tech!
---