Careful cleaning and disinfection of surfaces are critical for infection prevention to reduce pathogenic microorganisms.  Studies have shown that manual cleaning and disinfection of surfaces in healthcare settings have significant room for improvement due to a variety of factors.  Kinnos has developed Highlight, a colorizing technology that's mixed with cleaning products that allow healthcare personnel to intuitively confirm they have adequately disinfected surfaces visually without any specialized equipment.  The additive solution can readily be applied to any cleaning product the hospital is already using.  Founded originally in response to Ebola in Africa in 2015, demand for the novel technology surged during the pandemic and the company has expanded the breadth of the technology to allow for use with various types of wipes in addition to cleaning solutions. The World Health Organization has recognized Brooklyn-based Kinnos as an Innovative Health Technology, given the technology's ability to reduce the pain, mortality, and financial implications of healthcare-associated infections.
AlleyWatch caught up with Kinnos Cofounder and Chief Innovation Officer Jason Kang to learn more about the business, the company's strategic plans, latest round of funding, which brings the company's total funding raised to $22.8M,  and much, much more…
Who were your investors and how much did you raise?
This latest round of funding was $15M raised from a range of current and new investors, including family offices and funds like Pioneer Healthcare Partners, Kapor Center, and Partnership Fund for NYC as well as former industry leaders from Abbott, Baxalta, Baxter, Bayer, Becton Dickinson, Cantel, Ecolab, Intermountain Healthcare, NorthShore University Health System, and Walgreens, among others. We purposefully raised funds from individual, family office, and strategic investors with experience in infection prevention and healthcare innovation, more broadly, so as to lean on our investor base to help our team grow the business and establish Highlight as a global standard of care and practice.
Tell us about the product or service that Kinnos offers.
Highlight is a colorizing technology for mission-critical disinfectants that together help prevent the spread of surface-borne pathogens to patients, families, and staff. Recognized by the World Health Organization, Highlight temporarily colors disinfectant wipes and cleaning solutions that hospitals already use to provide staff with an instantaneous visual cue to improve the quality of their work. In a peer-reviewed study published in the American Journal of Infection Prevention last year, Highlight was found to measurably improve cleaning quality metrics by as much as 70%.
In the case of disinfectant wipes, Highlight's blue color is added to the wipe through a unique dispensing device that is placed on top of the wipe canister. A button is pushed to discharge the wipe and the blue color is added as the wipe is dispensed. The blue color helps to clearly indicate surface coverage and then fades away in minutes.
Our goal is not only to help make disinfection more visible and create safer environments for patients, but to also bring visibility to the hard work of the environmental services workers and frontline staff.
What inspired the start of Kinnos?
The idea for Kinnos came from the founding team's experience fighting Ebola in West Africa in 2015. We realized that workers were unable to see the actual disinfectant on a surface and were missing too many spots, both on personnel hazmat suits and on equipment and in facilities. This led to a much higher rate of infection for workers and patients.
We created Highlight as a colorizing technology that could be added to disinfectants and eventually narrowed our focus from a global health perspective to the U.S. healthcare system, where research shows more than half of all high-touch hospital surfaces are inadequately cleaned. According to the CDC, healthcare-associated infections (HAIs) affect one out of every 31 patients, cause 72,000 deaths, and lead to billions of dollars in direct costs every year. Patients can actually get sicker by going into a hospital and coming away with an infection or illness they didn't originally possess.
How is Kinnos different?
Kinnos is the first company to provide a technology that improves manual cleaning without requiring hospitals or staff to change the products they use or add an extra step. There are other infection prevention innovations, like UV lights and misters, that also seek to address the problem of missed spots on surfaces, but these technologies do not replace manual cleaning and can only be used after manual cleaning is done (disrupting the workflow and adding to the workload for already overburdened staff).
In contrast, Highlight makes the cleaning that already happens more effective through a patented, breakthrough technology. This colorizing technology helps enable workers to apply proper technique in real-time and reduces human error, while delivering visible peace of mind to these workers, other staff, as well as patients and their families. Integrated directly into existing ready-to-use disinfectant wipes hospitals are already using, we make it easy for hospitals to rapidly uplevel quality and compliance and then stay at the top of their game. Our product empowers the environmental services staff in hospitals, which is often an underappreciated group, to do their jobs with confidence and bring recognition to their work.
What market does Kinnos target and how big is it? 
Kinnos is disrupting the $30B+ global infection prevention industry. While today we're primarily focused on the US and Canadian healthcare markets, eventually we anticipate Highlight will become a core element of everyday cleaning worldwide.
What's your business model?
Kinnos sells its patented Highlight colorizing technology directly to hospitals. For those that use our wipe colorization technology, hospitals purchase the dispensers and resupply of cartridges, much like a consumer purchases a printer and ink cartridges.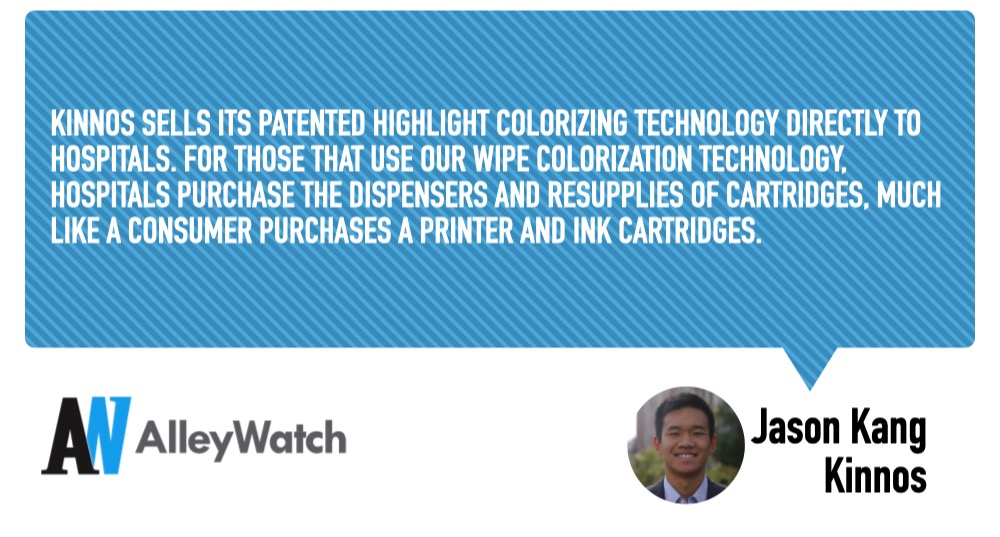 How are you preparing for a potential economic slowdown?
We're laser-focused around a core set of objectives and gating our spend based on milestones achieved. Infection prevention and risk reduction remain paramount, particularly as hospitals face increasing economic pressure, high staff turnover, and the proliferation of new and deadly pathogens from around the world.
What was the funding process like? What are the biggest challenges that you faced while raising capital?
It was certainly a unique time to fundraise. Institutional investors seem to be reserving a greater portion of their funds to follow-on and support their existing portfolio companies, and subsequently are much more conservative about making new investments.
What factors about your business led your investors to write the check?
There were a number of factors that created interest and demand amongst investors. First was the urgency of the problem. From COVID to recent headlines about Candida auris and an unsettling rise in multi-drug resistant organisms, leaders in the healthcare industry understand the global challenge we face in combating emerging pathogens. Studies show that healthcare-acquired infections can originate from pathogens that are picked up from a surface, which can remain viable on surfaces for months to even years, and then transmitted to a patient. Despite hospitals having cleaning protocols in place, a recent report indicated a 20% increase in hospital infections related to surface transmission. Kinnos' technology helps close the gap on reducing the risk that surfaces remain contaminated.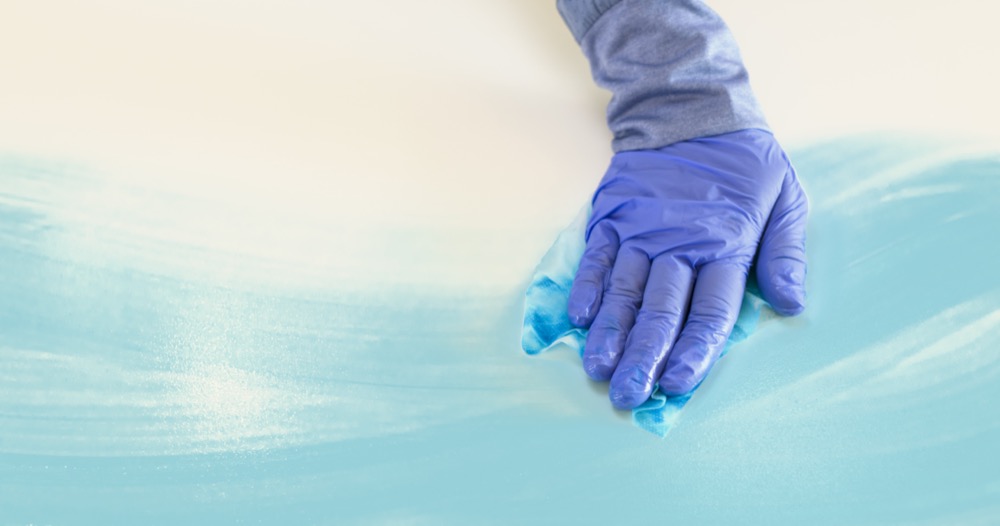 From a business perspective, this means an incredibly large addressable market. They also found our growing IP portfolio and traction with hospitals compelling. Today, there is no other company that makes it easy to improve the manual disinfection process in real-time.
At the same time, Kinnos evolved its team to include a number of successful, serial entrepreneurs and operators – on the leadership team (including the addition of our new CEO), the Board of Directors, Advisory Board, and more. Many of our new investors have invested and worked alongside some of the new team members, and their collective historical successes made investing in this game-changing technology all the more compelling.
What are the milestones you plan to achieve in the next six months? 
We are expanding our technology platform to include compatibility with hydrogen peroxide-based wipes later this year. With this impending product launch, Kinnos will be able to improve the cleaning process across the full spectrum of disinfectant wipes that are most commonly used in hospitals today: bleach, quat and hydrogen peroxide.
What advice can you offer companies in New York that do not have a fresh injection of capital in the bank?
Think holistically about what milestone you can realistically achieve before you run out of cash. Tell a story around that milestone that explains why it's a big deal and get investors excited. If you truly believe in your mission, never give up. There are others out there who believe what you believe. You just have to find them.
Where do you see the company going now over the near term?
Currently, Kinnos is focused on expanding our technology platform within hospitals across North America. Eventually, we believe our Highlight technology will be ubiquitous in healthcare and beyond as we help ensure the best clean possible the first time, every time.
What's your favorite restaurant in the city?
Jeju Noodle Bar (back when it was still easy to get a reservation!)
---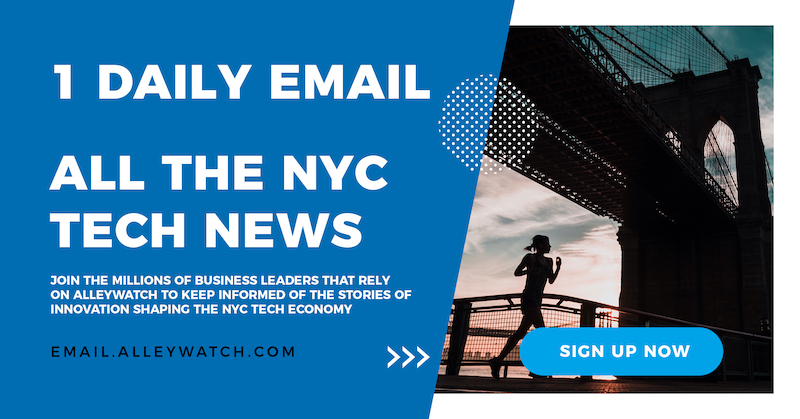 You are seconds away from signing up for the hottest list in Tech!
---