Over the last three years, we've introduced you to over 30 Australian fintech startups with the help of the Australian Trade and Investment Commission (Austrade) in New York. "Australia's fintech sector will be showcased in New York when eight of the best and brightest Australian Fintech scaleups visit in May," remarked Rachel Howard, Trade and Investment Commissioner New York. "These scaleups will participate in an intensive program and attend Fintech Nexus, helping them to scale their businesses in the US."
Austrade New York is working with a number of leading Australian fintech companies to showcase the innovation coming out of this burgeoning market on a global stage. The eight Australian fintechs that will be in New York this monthare tackling challenges to streamline automation, identify verification, payments, customer acquisition, and digital transformation with vetted, market-ready solutions. Partnered with WEVE Acceleration, Austrade will host an in-person Demo Day in New York City on May 16, 2023. Register now to secure your seat.
Australia ranks sixth globally as a fintech hub and is home to over 800 fintech companies – thanks to the country's outsized A$10 trillion ($6.63T USD) financial sector and consumers who are early fintech adopters. 'Buy now pay later' solution Afterpay (acquired by Block, formerly Square, for $29B USD) is one example of innovation from Australia's fertile fintech ecosystem.
Here is an exclusive look at these leading companies today:
Founded by Pedram Afshar in 2015 in Sydney, Amaka offers a suite of accounting automation tools for business owners and accounting professionals. The solutions integrate with a range of cloud-based accounting software, e-commerce and POS systems, e-signature platforms, calendars and more. Amaka's tools automate manual data entry and fasttrack a range of business processes.
---
Founded in 2015, Change Financial is a provider of scalable global payments and card issuance infrastructure solutions. The company's payments platform, Vertexon, seamlessly integrates into a company's technology stack, handling card issuance (both physical and digital), digital payments and wallets (Apple Pay, Google Pay, Samsung Pay), buy now pay later functionality, and processing. Customers can opt to have Change handle the end-to-end payment process as a Payments-as-a-Service offering. For companies that are building payment solutions, Change also offers PaySim, a payment testing and simulation platform. The company's solutions are currently equipped to handle transactions in over 40 countries.
---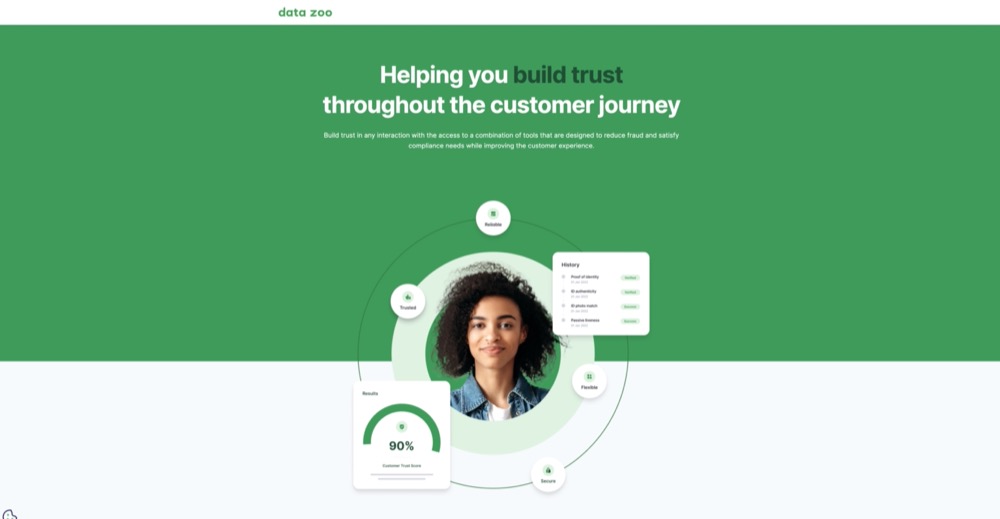 Founded in 2011, Data Zoo enables digital companies around the world to build modern customer verification experiences. With a single, global integration, fraud and risk leaders can simplify integration, scale their global operations and keep customer data secure.
---
Founded in 2022, DoxAI is a digital marketplace that uses AI and ML technology to transform and automate clients' disconnected and repetitive workflows. With its team of experts, they help businesses seamlessly scale, improve operational efficiency and minimize errors by eliminating manual and time-consuming document processing tasks.
---
---
Founded in 1996 and led by CEO James Foster, Ezypay is a subscription payment infrastructure platform, designed to be embedded into other software platforms to process recurring, installment and one-off payments. Ezypay is a subscription management platform handling payments in nine countries across the Asia Pacific region, and leads the market with a partner Net Promoter Score of 88. Business owners and developers can easily integrate Ezypay's cloud-based capabilities to generate and automate flexible subscription plans, customer signups and onboarding, invoicing, payment processing (bank direct debit, debit card, and credit card), rebilling for failed payments, and reporting and analytics.
---
Cofounded by Francoise Gelbard in 2021, HumanableCX's platform automates online workflows and interfaces across the customer lifecycle, from acquisition through to engagement and retention, delivering amazing customer experiences. Using their platform and service, clients can upgrade and automate CX technologies and are increasingly able to digitize customer interactions.
---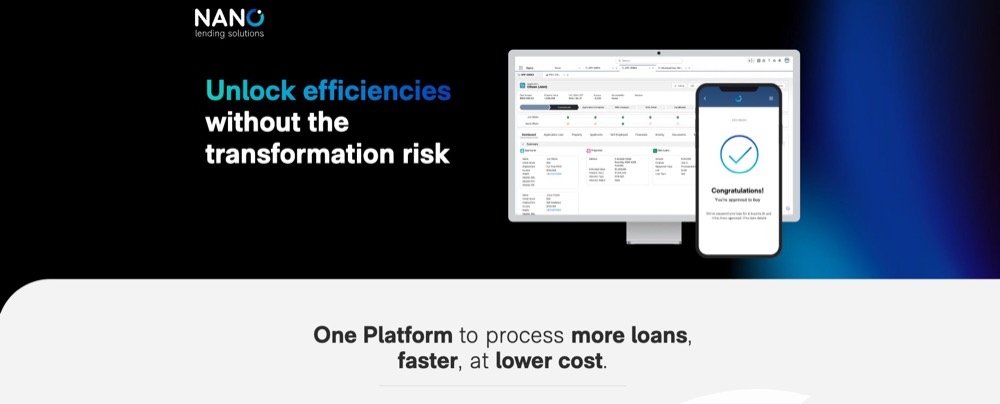 Founded by Andrew Walker in 2019, Nano specializes in streamlining mortgage origination and decision-making for lenders, transforming the mortgage origination process using advanced analytics and best-in-class technology. Their innovative modular platform enables real-time decisioning and delivers material processing and underwriting efficiencies, superior unit economics and leading digital experiences.
---
Founded by Simone Joyce in 2018, Paypa Plane allows business and institutional banks to offer competitive payment products -moving banks beyond deposits by providing products their clients need in a changing payments landscape. Through our Smart Payments Agreements and PaaS APIs, banks can offer their clients one place to access and collect all methods of payment.
---
---