With so much going on in the city's thriving ecosystem, it is easy to miss some of the happenings in the space. We keep you abreast of the things that you may have missed in NYC Tech News for the week ending 4/8 including the NYC startup fundings, NYC startup exits, and NYC startup events featuring news for Aktos, Treat, and much, much more.
---
Earned – $12M
Earned, a wealth management platform for physicians, has raised $12M in Series A funding led by Breyer Capital and Hudson Structured Capital Management. Earned was founded by John Clendening in John Clendening.
---
Hype – $10M
Hype, a marketing and payment platform for creators, has raised $10M in Series A funding from investors that include Precursor Ventures, Bloomberg Beta, Bullpen Capital, King River Capital, Sterling Road, and Tapestry VC. Founded by Jason Bade and Nick Chen in 2016, Hype has now raised a total of $21M in reported equity funding.
---
Staytuned – $9M
Staytuned, a revenue generation platform for Shopify brands, has raised $9M in venture funding from investors that include Alumni Ventures, FJ Labs, RiverPark Ventures, Rembrandt Venture Partners, TenOneTen Ventures, Jason Finger, Interlace Ventures, Hawke Ventures, Comma Capital, DragonX Capital, and Kotti Capital. Founded by Randy Jimenez and Serge Kassardjian in 2019, Staytuned has now raised a total of $11.5M in reported equity funding.
---
The AlleyWatch audience is driving progress and innovation on a global scale. There are a number of options to reach this audience of the world's most innovative organizations and startups at scale including strategic brand placement, lead generation, and thought leadership in front of an audience that comprises the vast majority of key decision-makers in the NYC business community and beyond. Learn more about advertising to NYC Tech, at scale.
---
Treat – $8.5M
Treat, a platform for e-commerce brands to generate creatives quickly using AI, has raised $8.5M in Seed funding from investors that include SVA, Greylock, Eniac Ventures, Homebrew, VMG Partners, Vinyl Capital, Nik Sharma, Brian Long, Ben Jabbawy, Ed Hallen, Adam Turner, and Taylor Sicard. Founded by Hugh Hunter and Matt Osman in 2021, Treat has now raised a total of $15M in reported equity funding.
---
Aktos – $5.4M
Aktos, a debt collection software platform, has raised $5.4M in funding according to a recent SEC filing. The filing indicates that the round comes from six investors. Aktos was founded by Daniel Pao and Peter Wang in 2022.
---
Engin Sciences – $2.5M
Engin Sciences, an AI-powered recruitment platform for the cannabis sector, has raised $2.5M in Seed funding led by Gotham Green Partners. Founded by Ashesh Shah and Sloane Barbour in 2020, Engin Sciences has now raised a total of $6.6M in reported equity funding.
---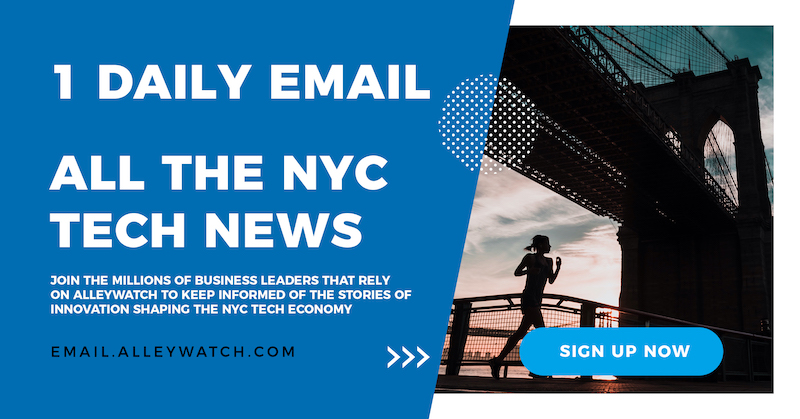 You are seconds away from signing up for the hottest list in NYC Tech!
---
Tags:
 Nick Chen
Adam Turner
Aktos
Alumni Ventures
Ashesh Shah
Ben Jabbawy
Bloomberg Beta
Breyer Capital
Brian Long
Bullpen Capital
Comma Capital
Daniel Pao
DragonX Capital
Earned
Ed Hallen
Engin Sciences
ENIAC Ventures
FJ Labs
Gotham Green Partners
Greylock
Hawke Ventures
Homebrew
Hudson Structured Capital Management
Hugh Hunter
Hype
Interlace Ventures
Jason Bade
Jason Finger
John Clendening
King River Capital
Kotti Capital
Matt Osman
Nik Sharma
Peter Wang
Precursor Ventures
Randy Jimenez
Rembrandt Venture Partners
RiverPark Ventures
Serge Kassardjian
Sloane Barbour
StayTuned
Sterling Road
SVA
Tapestry VC
Taylor Sicard
TenOneTen Ventures
Treat
Vinyl Capital
VMG Partners