Most standard homeowners and renters insurance policies provide coverage for personal belongings.  However, this coverage only covers a small percentage of the value of the items with low caps, leaving the insured vulnerable.  In order to have the full value of items covered, one needs to purchase additional floaters or personal property endorsements.  Most people don't find this out until it's too late.  Oyster is a personal insurance platform that provides embedded insurance options for coverage at the point of sale.  Partnering with merchants directly, consumers can purchase coverage against loss, theft, and accidental damage seamlessly.  Currently, the platform allows you to secure coverage for bicycles, eBikes, jewelry, collectibles, phones, laptops, and other electronics.  For merchants, it takes less than 20 minutes to integrate Oyster's platform with no technical expertise needed. Oyster is licensed as an agency to provide property and casualty insurance and works with leading insurance companies to underwrite policies.  Insuring a $10,000 watch can be as low as $150 per year with global coverage with low or no deductibles.
AlleyWatch caught up with Oyster CEO and Cofounder Vic Yeh to learn more about the business, the company's strategic plans coming out of launch, recent round of funding, and much, much more…
Who were your investors and how much did you raise?
We raised a $3.6M financing round. New Stack Ventures led the round and was joined by Global Founders Capital, Conversion Capital, Cambrian Ventures, SNR VC, Kearny Jackson, Valia Ventures, Interlace Ventures, and V1 VC, alongside a group of angels including Garrett Koehn, President of CRC Insurance, Gokul Rajaram, an executive at DoorDash, Eugene Marinelli, Founder of Blend, and Joe Schmidt, Partner at a16z.
Tell us about the product or service that Oyster offers.
Oyster is an insurance technology company that provides a new standard of comprehensive personal insurance coverage through a simplified experience. Our end-to-end platform enables retailers to embed personal insurance at the point of sale to make insurance more accessible for consumers. We offer affordable and transparent insurance for bikes & eBikes, jewelry, collectibles, and electronics, and partner with a growing network of e-commerce and brick-and-mortar merchants for personal insurance at the click of a button.
What inspired the start of Oyster?

In 2021, my cofounders Jon Patel, Nikhil Kansal, and I created Oyster with a vision to revolutionize the P&C insurance industry by redesigning the customer experience through innovative technology and underwriting.
How is Oyster different?
Oyster's simplified insurance experience is establishing a new standard of comprehensive insurance coverage, solving for the lack of transparency in outdated legacy insurance plans. For consumers, Oyster offers affordable rates tailored for each product line. With Oyster, a $5,000 ring can cost as low as $50 per year to insure, or $4 per month. Oyster provides full coverage from theft, loss, and accidental damage with deductibles as low as $0. In contrast, standard homeowners and renters insurance typically have high deductibles, low single-item limits, and exclusions for category-specific risks.
What market does Oyster target and how big is it?
We're targeting the P&C industry, which according to McKinsey's estimates, represents $1.6T in premiums – about one-third of the insurance industry.
What's your business model?
Oyster works with a select group of top-rated carriers to provide tailored, personalized insurance products for customers.
How are you preparing for a potential economic slowdown?
We're focusing on initiatives that will create the most value for our customers and partners and stay deliberate about expenses.
What was the funding process like?
It's like introducing a movie script for filming. We had to help investors understand our business from the top to bottom, and most importantly, get them excited about the future we're building.
What are the biggest challenges that you faced while raising capital?
Making sure that investors understand the future we're trying to build, from the business we have today.
What factors about your business led your investors to write the check?
Embedded insurance presents a huge opportunity to change the landscape of P&C insurance. Oyster provides a product-agnostic platform that makes it easier for consumers to get insurance throughout the checkout journey by working with merchants directly.
What are the milestones you plan to achieve in the next six months?
We're still a small team so we plan to use these funds and the coming months to grow the team by hiring.
What advice can you offer companies in New York that do not have a fresh injection of capital in the bank?
Be very mindful of your runway and relentlessly prioritize projects that will have a significant impact on the success of your business.
Where do you see the company going now over the near term?
We'll continue to expand our platform offerings and grow the partnership network to make insurance more accessible to everyday consumers.
What's your favorite restaurant in the city?
Piccola Cucina Estiatorio in SoHo.
---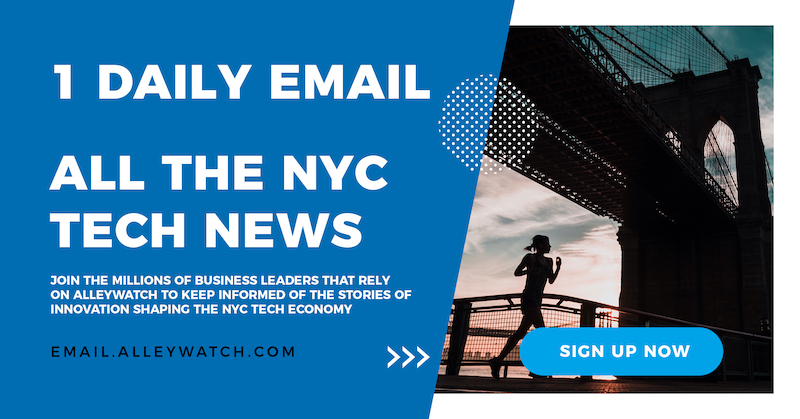 You are seconds away from signing up for the hottest list in Tech!
---